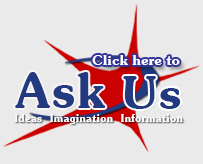 College Board - Prepare and register for SAT, PSAT, NMSQT, use the expert college planning tools here.
Learning Express Library - 2.0
This version will be discontinued at the end of June. Current students: Please save your work and any other resources to your computer. New students: Please use Learning Express Library 3.0
Learning Express Library 3.0 - NEW!
You will need your library card to log in and then an email address to register. Learning Express Library provides online practice tests that are previews of the official exams including the GED, ASVAB, SAT, ACT, firefighter, corrections officer, realtor and more, as well as computer tutorials for Microsoft Word, Excel, Powerpoint and other Microsoft programs.
HelpNow provides assistance with tutoring in elementary, middle school, high school, intro college, and adult education. Live online tutors will be available daily from 2:00-11:00 pm while you're at the library or at home. HelpNow includes a writing lab, SAT/ACT/GED test prep, virtual group workrooms, and live help with English, Social Studies, Science, and Math.