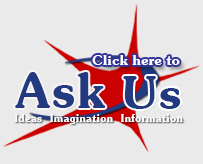 GreenFILE
GreenFILE offers well-researched information covering all aspects of human impact to the environment, including content on global warming, green building, pollution, sustainable agriculture, renewable energy, recycling, and more. The database provides indexing and abstracts for approximately 295,000 records, as well as Open Access full text for more than 4,600 records.
Science Reference Center

Science Reference Center contains full-text for hundreds of science encyclopedias, reference books, periodicals and other sources. Subjects include

biology, chemistry, earth & space science, environmental science, health & medicine, history of science, life science, physics, science & society, science as inquiry, scientists, technology and wildlife.

Today's Science
This easy to use database includes science news written for students, extensive biographies, national science standards, conversations with scientists and curriculum tools for teaching.


World Almanac for Kids Online
World Almanac for Kids Online includes articles and fast facts on science, animals, the environment, space & the solar system, famous people including scientists, inventors & astronauts and much more, with full-color images and dynamic daily features, providing fun material that is perfect for school assignments.