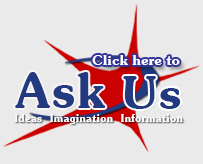 Acceda Noticia(News in Spanish) Find current and archived articles from full-text Spanish-language newspapers published in the U.S., along with dozens of newspapers and other news sources from around the world. Choose an interface and navigation in either Spanish or English.
Access Business News Find full-text articles from the current and archived editions of approximately 200 local, regional and national business and law publications from across North America. Offers extensive coverage of industries, markets, companies, executives and products.

For searching and browsing American newspapers published in three centuries, America's Historical Newspapers is the most comprehensive online available. Continually expanding, it offers searchable digital facsimiles of thousands of titles from all 50 states. With eyewitness reporting, editorials, letters, advertisements, obituaries and much more, this acclaimed collection uniquely chronicles the evolution of American culture and daily life from 1690 to the recent past.
America's News Magazines

Full-text electronic editions of valuable national U.S. magazines--all in one easy-to-search database. Magazines include Newsweek, Foreign Affairs, Smithsonian, Field & Stream, Science Illustrated, Baby Talk and many others that offer unique coverage of news, business, politics, sports, entertainment, and cultural activities. Most magazines include shortcut hyperlinks that connect to the most current editions and present material under organized headings.

 
Academic Search Premier

Academic Search Premier contains full-text articles for nearly 4,500 journals including 3,600 scholarly (peer-reviewed) journals.

 
Business Source Premier - Tutorial

Business Source Premier is the industry's most-used business research database, providing full text for more than 2,150 journals, magazines & trade publications covering all business disciplines. It offers full text dating back to 1886. BSP's additional full text, non-journal content includes market research reports, industry reports, country reports, company profiles, and SWOT analyses.

 
Colorado Historic Newspaper Collection

Colorado's Historic Newspaper Collection (CHNC) currently includes 147 newspapers published in Colorado from
1859 to 1923. Newspapers come from 60 cities and 40 counties throughout the state, and contains papers published in English, German,
Spanish, or Swedish.

Find full text articles from the current and archived editions of approximately 75 Colorado newspapers.

 
Consumer Reports Buying Guide

When you know more, you can shop smarter. Get product ratings on over 950 brand-name products, a listing of manufacturers,
product repair histories and shopping strategies to help make the best buying decisions from Consumer Reports Buying Guide.

 
Consumer Reports Magazine

For over 70 years, Consumer Reports magazine has been the consumers' trusted source for expert, unbiased ratings and recommendations on how to save hundreds, even thousands on products ranging from major purchases such as automobiles & appliances to everyday items such as food & cleaning products. Review the individual issues or search by product type.

The Denver Post serves an area with a diverse business economy, top-ranked educational institutions, cultural and recreational opportunities and championship sports teams. The Denver Post provides news, business, features, sports and an editorial section for the region and has bureaus throughout the state of Colorado and in Washington, D.C. The newspaper is the recipient of the Pulitzer Prize, national awards for exceptional business coverage, Best of West awards, and has been honored by the Colorado Associated Press.

 
EBSCOhost Mobile

EBSCOhost Mobile provides a convenient way for customers to use smartphones and other handheld devices to access our magazine and newspaper databases and is designed to work with most mobile devices that can access the internet such as: BlackBerry, Dell, Axiom, iPhone and Palm 750.

 
ERIC - Educational Resource Information Center

ERIC is the world's largest digital library of education resources, with more than 1.2 million records of journal
articles, books, papers, reports, and other materials indexed from 1966 to the present. With ERIC you can search more than 600 journals
with links more than 225,000 full-text documents.

MAS Ultra

MAS Ultra contains full-text for more than 500 popular high school magazines, more than 360 full-text reference books, 84,774 biographies,
100,554 primary source documents, and an image collection of 293,480 photos, maps & flags.

MasterFILE Premier

Designed specifically for public libraries, MasterFILE Premier provides full text for more than 1,750 general periodicals covering
general reference, business, health, education, general science, multicultural issues and much more. It also includes 86,019 biographies,
105,787 primary source documents, and an Image Collection of 293,480 photos, maps and flags.

 
Middle Search Plus

Middle Search Plus provides full-text for 140 popular middle school magazines as well as 84,774 biographies,
100,554 primary source documents and an image collection of 293,480 photos, maps and flags.

 
Morningstar Investment Research Center


Morningstar provides data on more than 385,000 investment offerings, including stocks, mutual funds, and similar vehicles, along with real-time global market data on more than 8 million equities, indexes, futures, options, commodities, and precious metals, in addition to foreign exchange and Treasury markets. The print subscription will be going away as of Dec 24th, 2012. Contact the Reference/Readers Advisory Department at 562-5601 with any questions.

 
Newspaper Source

Newspaper Source provides cover-to-cover full text for six national (U.S.) and 125 international
newspapers. The database also contains full text for more than 335 regional (U.S.) newspapers. In addition, full-text
television & radio news transcripts are provided from ABC News, CBS News, CNN, CNN International, FOX News, National Public Radio (NPR), etc.

 
Primary Search

Primary Search includes full-text articles for 70 popular elementary school magazines. All full
text articles are assigned a reading level indicator (Lexiles). It also includes an image collection of over 293,840 photos, maps and flags.

The Pueblo Chieftain is published in Pueblo, Colorado, a town that got its name from a trading post, "Ft. Pueblo," which was established along the Arkansas River in 1842. After the late 1850's gold rush, the Denver & Rio Grande Railroad arrived in Pueblo, as well as many other thriving industries, which boomed the city's population and shaped it. Pueblo is the hometown of four Congressional Medal of Honor recipients. The paper, established in 1868, features local, state, and regional news, in addition to sports, lifestyle and financial news.

 
Regional Business News

Regional Business News provides full-text articles for more than 80 regional business publications, including business journals, newspapers and newswires from all over the United States & Canada - including Colorado Biz & the Colorado Springs Business Journal.

 
Student Research Center- Tutorial

Student Research Center is designed specifically for high school students and allows users to easily select
which sources (magazines, newspapers, biographies, country reports, primary source documents) will be included in their search.
It also includes an online dictionary and encyclopedia.

Zinio

Zinio is a new downloadable subscription magazine service available to all Pueblo County Residents with a library card. Patrons will have the opportunity to subscribe to any of the over 70 online magazines the library has selected. They will receive new issues when they become available for download to their mobile device or readable online on a computer.