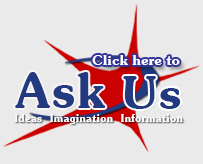 Downloadable and Online viewable e-books
Freading

Downloadable e-book service offering over 20,000 e-books from a number of different publishers. E-books are always available with no wait for checkout.

Not Compatible with most standard Amazon Kindle devices (except Kindle Fire).

Gale Virtual Reference Library

The reference books in this online collection are available to be viewed 24x7 on any computer with an internet connection. Reference books are included in the following subject areas: History, Environment, Biographies, Cultures around the World, Religion, Law, Literature, Science and more.

Learning Express Library - 2.0

This version will be discontinued at the end of June. Current students: Please save your work and any other resources to your computer.
New students: Please use Learning Express Library 3.0
Learning Express Library 3.0 - NEW!

You will need your library card to log in and then an email address to register. Learning Express Library provides online practice tests that are previews of the official exams including the GED, ASVAB, SAT, ACT, firefighter, corrections officer, realtor and more, as well as computer tutorials for Microsoft Word, Excel, Powerpoint and other Microsoft programs.

Novelist is the premiere database of reading recommendations, available through libraries around the world. It is a comprehensive source of information about books that includes expert recommendations, reviews, articles, lists and more.

OverDrive

Downloadable e-book service for most popular devices and computers (Kindle, nook, Android, Apple, Windows, etc.). OverDrive offers patrons thousands of popular new release titles and classics. This service includes both e-book and e-audio books for checkout.

 
 
 
 
Authors, Books, and Literature Resources & Tools
Bloom's Literary Reference Online- Tutorial

Bloom's Literary Reference Online features thousands of author biographies, a guide to more than 41,000 literary characters as well as overviews, synopses, analyses, and literary criticism of thousands of works-from novels to poetry to plays.

World Almanac for Kids Online

World Almanac for Kids Online includes a "Reader's Corner" with lists of award winning children's books, biographies of famous writers & journalists, facts about the history of books, lists of popular children's books and ALA book recommendations, and and much, much more on other age appropriate topics, providing fun material that is perfect for school assignments.

World Cat

WorldCat is a database of materials held by libraries throughout the United States that you can search and you can also place interlibrary loan requests for materials not owned by the Pueblo City-County Library District.

 
 
 
 

Downloadable and Online viewable e-books
Open Library

Open Library is a catalog of books with the goal of creating a page for every book ever published. Currently Open Library offers access to over 1 million free classic e-books.
Project Gutenberg

Project Gutenberg provides free downloads of books that are not covered by copyright. Typically these books where published before the 1920s. Books can be downloaded, shared, and kept forever.
Book Reviews
Book List Online

"More than 130,000 book reviews for librarians, book groups, and book lovers- from the trusted experts at the American Library Association."