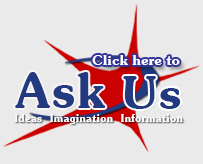 Acceda Noticias Find current and archived articles from full-text Spanish-language newspapers published in the U.S., along with dozens of newspapers and other news sources from around the world. Choose an interface and navigation in either Spanish or English.
 

Mango Online - PCCLD is excited to offer Mango, a new language learning database! Mango offers a fast and convenient solution for our community's increasing language-learning needs. There are 47 foreign language learning courses, as well as 16 English language learning options. Check out the mobile apps for Android and iPhone to allow the ability to learn a new language wherever you are!

In conjunction with Mango's arrival, PCCLD will be discontinuing Byki Language Learning as of August 20th. If you have questions about your Byki account or how to access Mango please contact Andrew Bregar at 553-0213 or contact the Reference and Readers Advisory Desk at 562-5601.

There's an
App for that!

Novelist is the premiere database of reading recommendations, available through libraries around the world. It is a comprehensive source of information about books that includes expert recommendations, reviews, articles, lists and more.