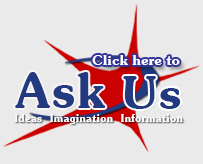 Coursera - This free instructor-led learning website offers over 300 courses spanning 20 different categories created by 62 universities. Coursera allows users to improve their resumes, advance their career, and expand knowledge.

HelpNow provides assistance with tutoring in elementary, middle school, high school, intro college, and adult education. Live online tutors will be available daily from 2:00-11:00 pm while you're at the library or at home. HelpNow includes a writing lab, SAT/ACT/GED test prep, virtual group workrooms, and live help with English, Social Studies, Science, and Math.
JobNow is a unique service that features expert resume assistance, live interview preparation, and career coaching. JobNow also offers an Adult Learning Center which includes GED and citizenship test preparation, an expert writing lab, study tools, and a unique academic skills center featuring live, online tutors available from 2:00-11:00pm daily.
Learning Express Library 3.0
You will need your library card to log in and then an email address to register. Learning Express Library provides online practice tests that are previews of the official exams including the GED, ASVAB, SAT, ACT, firefighter, corrections officer, realtor and more, as well as computer tutorials for Microsoft Word, Excel, Powerpoint and other Microsoft programs.

Lynda.com Lynda.com helps anyone learn software, technology, creative, and business skills to achieve their personal and professional goals. With a lynda.com subscription, members receive unlimited access to a vast library of high-quality, current, and engaging video tutorials taught by recognized industry experts

Typing Lessons
This online course includes typing lessons and exercises to help you increase your typing skills.

GCF LearnFreeThis free, self paced learning website allows users the opportunity to learn on their own time and at their own pace. This sites teaches many practical applications such as Internet Basics, Microsoft Office, Job Development, Google, and much more.
Workforce Center
Welcome to the Virtual Workforce Center at the Library - your online job search toolkit brought to you by the Colorado Department of Labor and Employment and your local library. This page contains links to post a job, find a job, prepare a resume, Veteran's services, disability services, social assistance services, skills training classes and unemployment benefits.