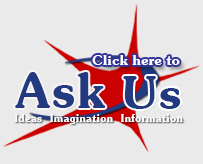 For searching and browsing American newspapers published in three centuries, America's Historical Newspapers is the most comprehensive online available. Continually expanding, it offers searchable digital facsimiles of thousands of titles from all 50 states. With eyewitness reporting, editorials, letters, advertisements, obituaries and much more, this acclaimed collection uniquely chronicles the evolution of American culture and daily life from 1690 to the recent past.
American History Online covers more than 500 years of American history, highlighting the important people and events. This database includes biographies, primary source documents, timelines, an image & video gallery, maps & charts and more.
American Song allows users to hear and feel the music from America's past. The database includes songs by and about American Indians, miners, immigrants, slaves, children, pioneers, cowboys and ordinary people.
Ancestry Library Edition provides easy access to billions of records from around the world, with new content being added each week. Ancestry includes census, vital, church, court and immigration & passport records as well as record collections from Canada, Ireland and other countries.
Gale Virtual Reference Library includes reference books covering the following subject areas: History, Environment, Biographies, Cultures around the World, Religion, Law, Literature, Science and more.
Heritage Quest is a collection of unique material for historical researchers including the set of U.S. Federal Census images from 1790, the Revolutionary War Pension and Bounty Land Warrant Application Files, the Freedman's Bank records and more.
History Reference Center

History Reference Center features full text for more than 1,990 reference books, encyclopedias and non-fiction books from leading history publishers. Also includes access to a number of history periodicals, nearly 57,000 historical documents, and 77,000 biographies.

.
Modern World History Online covers the full scope of world history from the mid-15th century to the present. This resource includes thousands of subject entries, biographies, videos, images, maps and charts, primary source documents, and timeline entries.
World Almanac for Kids Online includes articles and fast facts on American and World history. World Almanac also includes articles covering famous people, geographic areas, countries and individual states.
World Geography & Culture Online offers information on more than 200 countries, including geography, people & culture, weather & climate, history, government, and society. All 50 US states are profiled with biographies, images, timelines, maps, flags and more.

Ben's Guide to the Government provides information and learning tools to teach students K-12 about the United States Government. Students can learn how the government works and how to access and use information from the Government Printing Office utilizing GPO Access online.
Colorado Historic Newspaper Collection currently includes 147 newspapers published in Colorado from 1859 to 1923. Newspapers that come from 60 cities and 40 counties throughout the state, and also contains papers published in English, German, Spanish, or Swedish.
Library of Congress provides a number of free online historical collections covering United States history online. Many of these resources include items held by the Library of Congress and other partnering institutions throughout the nation and the world.
American Memory provides free and open access to written and spoken words, sound recordings, still and moving images, prints, maps, and sheet music that document the American experience.
THOMAS provides the public with free access to Federal US legislative information.
United States Census gives access to current and historical census records from the United States Census Bureau.
United States House of Representatives website provides information about the leadership, individual representatives, legislation and history of the House of Representatives.
United States Senate website provides information about the leadership, individual senators, legislation and history of the United States Senate.
The White House: Presidents website provides information about the presidents, first ladies, the executive branch and history of the United States Presidents.