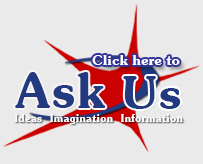 There's an
App for that!

Consumer Health Complete provides content covering all areas of health and wellness from mainstream medicine to the many perspectives of complementary, holistic and integrated medicine. Topics include aging, cancer, diabetes, drugs & alcohol, fitness, nutrition & dietetics, children's health, men & women's health, etc.
Health and Learning Resource Center


Health and Learning Resource Center is a library and information center providing access to a broad spectrum of substance abuse prevention and health promotion materials. This website shares resources you can use to enhance services to individuals, organizations, and communities throughout Colorado.



Health Reference Center
Focusing on the high school health curriculum, Health Reference Center includes more than 585 educational videos on a wide range of health topics and reliable information on today's most pressing health topics.

MedlinePlus
MedlinePlus brings together authoritative information from NLM, the National Institutes of Health (NIH), and other government agencies and health-related organizations. Medline also has extensive information about drugs, an illustrated medical encyclopedia, interactive patient tutorials, and latest health news.

MedlinePlus - Español
MedlinePlus - Español es el sitio de Internet de la Biblioteca Nacional de Medicina, la biblioteca médica más grande del mundo y una entidad de los Institutos Nacionales de la Salud. MedlinePlus ofrece información médica gratis, completa, confiable y actualizada.
Psychology & Behavioral Sciences provides information concerning topics in emotional and behavioral characteristics, psychiatry & psychology, mental processes, anthropology, and observational and experimental methods.