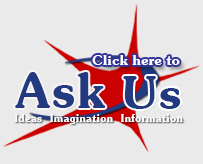 JobNow is a unique service that features expert resume assistance, live interview preparation, and career coaching. JobNow also offers an Adult Learning Center which includes GED and citizenship test preparation, an expert writing lab, study tools, and a unique academic skills center featuring live, online tutors available from 2:00-11:00pm daily.
Occupational Outlook Handbook Online
Learn about jobs including: working conditions, salary range, job outlook. Includes job searching tips as well as information on the job market in each state.
Reference USA - Tutorial
Reference USA is a great tool for conducting business research, analysis & marketing as well as for finding company information by name, geographic location & industry and residential listings by name, address, city, state, or zip code.

Riley Guide
The Riley Guide is a directory of employment and career information sources and services on the Internet that also provides instruction for jobseekers on how to use the Internet to their best advantage.

Workforce Center
Welcome to the Virtual Workforce Center at the Library - your online job search toolkit brought to you by the Colorado Department of Labor and Employment and your local library. This page contains links to post a job, find a job, prepare a resume, Veteran's services, disability services, social assistance services, skills training classes and unemployment benefits.
Classes at the Library
Adult Literacy Program
PCCLD offers adult literacy tutors and classes. Go to the Adult Literacy page on the Library's website to learn more.

Technology Training and Classes
Two classes are held each week at the Computer Lab at Rawlings Library. One class is held most weeks at Pueblo West Library. Registration is required. You can register by calling 562-5601 for Rawlings or 562-5664 for Pueblo West.

Resume Classes
Resume classes are offered monthly at the Rawlings Library and on an irregular schedule at all other branch libraries. Check the PCCLD website and newsletter for schedule.

Virtual Workforce @ the Library
Classes from the Pueblo Workforce Center are videoconferenced to the Pueblo West Library weekly. Contact the Pueblo Workforce Center at 562-3731 or the Pueblo West Library at 562-5664 to get the class schedule and to register for classes.
Local agencies offering job search assistance
Pueblo Workforce Center
212 W. 3rd Str
Pueblo, CO 81003
719-562-3731
Housing Authority of Cit of Pueblo
201 S. Victoria Ave
Pueblo, CO 81003
719-542-6741
Pueblo City-County Library District:
Rawlings Library
100 E Abriendo Ave.
Barkman Library
1300 Jerry Murphy Road
Lamb Library
2525 S Pueblo Blvd.
Library @ the Y
3200 Spaulding Ave
Pueblo West Library
298 S Joe Martinez Blvd
Pueblo West, CO