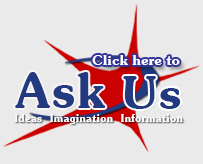 Chilton's Automotive
- Tutorials: Selecting a Vehicle, Navigating Repair Manuals, Accessing Bulletins, Recalls & Maintenance Schedules
Chilton's Automotive is your 24-hour on-call "mechanic" with quick online access to repair, maintenance and service information for vehicles from the major domestic and import manufacturers. Photos, illustrations and repair procedures help to simplify even the most arduous tasks.

Legal Information Reference Center Legal Information Reference Center offers the everyday user the necessary tools and detailed "how-to" instructions to independently address a wide-range of legal issues. This resource includes hundreds of full-text publications and thousands of legal forms. The full-text legal reference books are provided through Nolo.

Lynda.com Lynda.com helps anyone learn software, technology, creative, and business skills to achieve their personal and professional goals. With a lynda.com subscription, members receive unlimited access to a vast library of high-quality, current, and engaging video tutorials taught by recognized industry experts

Small Engine Repair Reference Center
Small Engine Repair Reference Center offers quick online access to repair information for motorcycles, ATVs, snowmobiles, boats, personal watercraft/jet skis & more. The database offers assistance in providing routine maintenance, such as tune-ups and brake service, as well as extensive repairs involving engine and transmission disassembly.
---
Codes
International Building Code 2009
International Building Code 2009 offers up-to-date, comprehensive insight into the regulations surrounding the design and installation of building systems. It provides valuable structural, fire-, and life- safety provisions that cover means of egress, interior finish requirements, roofs, seismic engineering, innovative construction technology, and occupancy classifications.
International Mechanical Code 2009
International Mechanical Code 2009 offers the most current mechanical codes that address the design and installation of the most current mechanical systems. IRC 2009 is designed to provide comprehensive regulations for mechanical systems and equipment, including coverage of HVAC, exhaust systems, chimneys and vents, ducts, appliances, boilers, water heaters, refrigerators, hydronic piping, and solar systems.
International Residential Code 2009
International Residential Code 2009 was created to serve as a complete, comprehensive code regulating the construction of single-family houses, two-family houses (duplexes) and buildings consisting of three or more townhouse units, that combines building, plumbing, mechanical, fuel gas, energy, and electrical provisions into a single resource.
National Electric Code 2008
National Electric Code 2008 provides regulations for electrical wiring and equipment in virtually all types of buildings in an effort to maximize public safety, emergency preparation, and electrical worker protection. This new edition responds to industry needs with expanded requirements based on research, new technologies, and recent events.