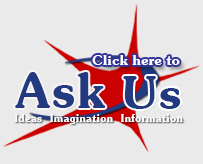 CollegeInColorado.org
CollegeInColorado.org is a free, comprehensive website dedicated to providing students & parents with everything they need to know about career exploration and planning, selecting high school courses, choosing and applying to colleges, obtaining financial aid and getting ready to take the SAT, ACT or GRE tests.

College Board - Prepare and register for SAT, PSAT, NMSQT, use the expert college planning tools here.

Colorado Department of Higher Education - Everything you need to know about Colorado schools offering post-high school course work including public and private colleges and universities, occucpational and technical colleges and community college. Information at this site includes cost of attending the school, programs offered, details about applying and admission eligibility, financial aid and much, much more.

Coursera - This free instructor-led learning website offers over 300 courses spanning 20 different categories created by 62 universities. Coursera allows users to improve their resumes, advance their career, and expand knowledge.

Education Cents - Want to go to college? START HERE!

This site will take you through lessons on money management, spending and saving, credit, identity theft, taxes AND how to pay for college. You will get information on completing the FAFSA, tuition aid in Colorado, finding and applying for scholarships AND you could win a scholarship by participating in this site!

GCFLearnFreeThis free, self paced learning website allows users the opportunity to learn on their own time and at their own pace. This sites teaches many practical applications such as Internet Basics, Microsoft Office, Job Development, Google, and much more.
HelpNow provides assistance with tutoring in elementary, middle school, high school, intro college, and adult education. Live online tutors will be available daily from 2:00-11:00 pm while you're at the library or at home. HelpNow includes a writing lab, SAT/ACT/GED test prep, virtual group workrooms, and live help with English, Social Studies, Science, and Math.
JobNow is a unique service that features expert resume assistance, live interview preparation, and career coaching. JobNow also offers an Adult Learning Center which includes GED and citizenship test preparation, an expert writing lab, study tools, and a unique academic skills center featuring live, online tutors available from 2:00-11:00pm daily.
Online College Courses provides students with access to free, high-quality, college-level classes across many different subjects that will allow them the opportunity to explore different areas of study and supplement their education.

Student Aid on the Web - From preparing for your higher education to choosing a school to the ins and outs of financial aid, this site will give you the information you are looking for.