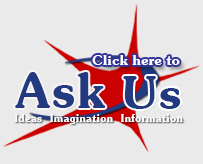 Auto Repair Reference Center
Auto Repair Reference Center contains repair and maintenance information on most major manufacturers of domestic and imported vehicles.

Chilton's Automotive
- Tutorials: Selecting a Vehicle, Navigating Repair Manuals, Accessing Bulletins, Recalls & Maintenance Schedules
Chilton's Automotive is your 24-hour on-call "mechanic" with quick online access to repair, maintenance and service information for vehicles from the major domestic and import manufacturers. Photos, illustrations and repair procedures help to simplify even the most arduous tasks.

Kelly Blue Book
The Official Kelly Blue Book Guide

Small Engine Repair Reference Center
Small Engine Repair Reference Center offers quick online access to repair information for motorcycles, ATVs, snowmobiles, boats, personal watercraft/jet skis & more. The database offers assistance in providing routine maintenance, such as tune-ups and brake service, as well as extensive repairs involving engine and transmission disassembly.